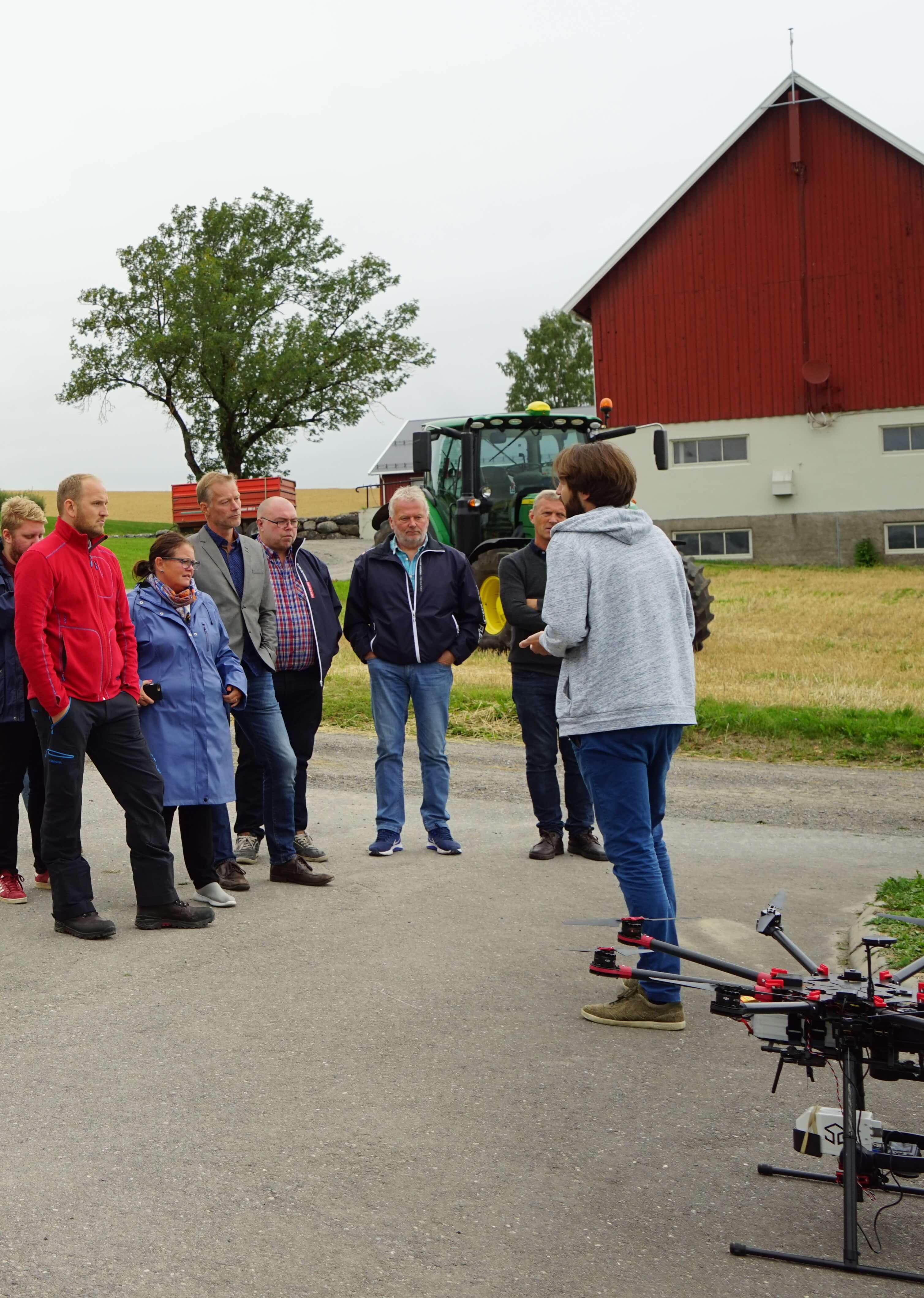 The Minister of Food and Agriculture Jon Georg Dale visited our Center for Precision Agriculture (CPA) at NIBIO Apelsvoll. Accompanying the minister were several local politicians and some central advisers. During his visit, the minister got an insight of the research and technological advances achieved by the CPA in developing the future of agriculture.
The Hybrid plane HUGINogMUNIN, Fleet steering , high Precision fertilization,  and new technologies within berries production were among other demonstrations given to the minister. Furthermore, the Minister also had the opportunity to have hands-on drone piloting, robot steering, and autonomous tractor driving.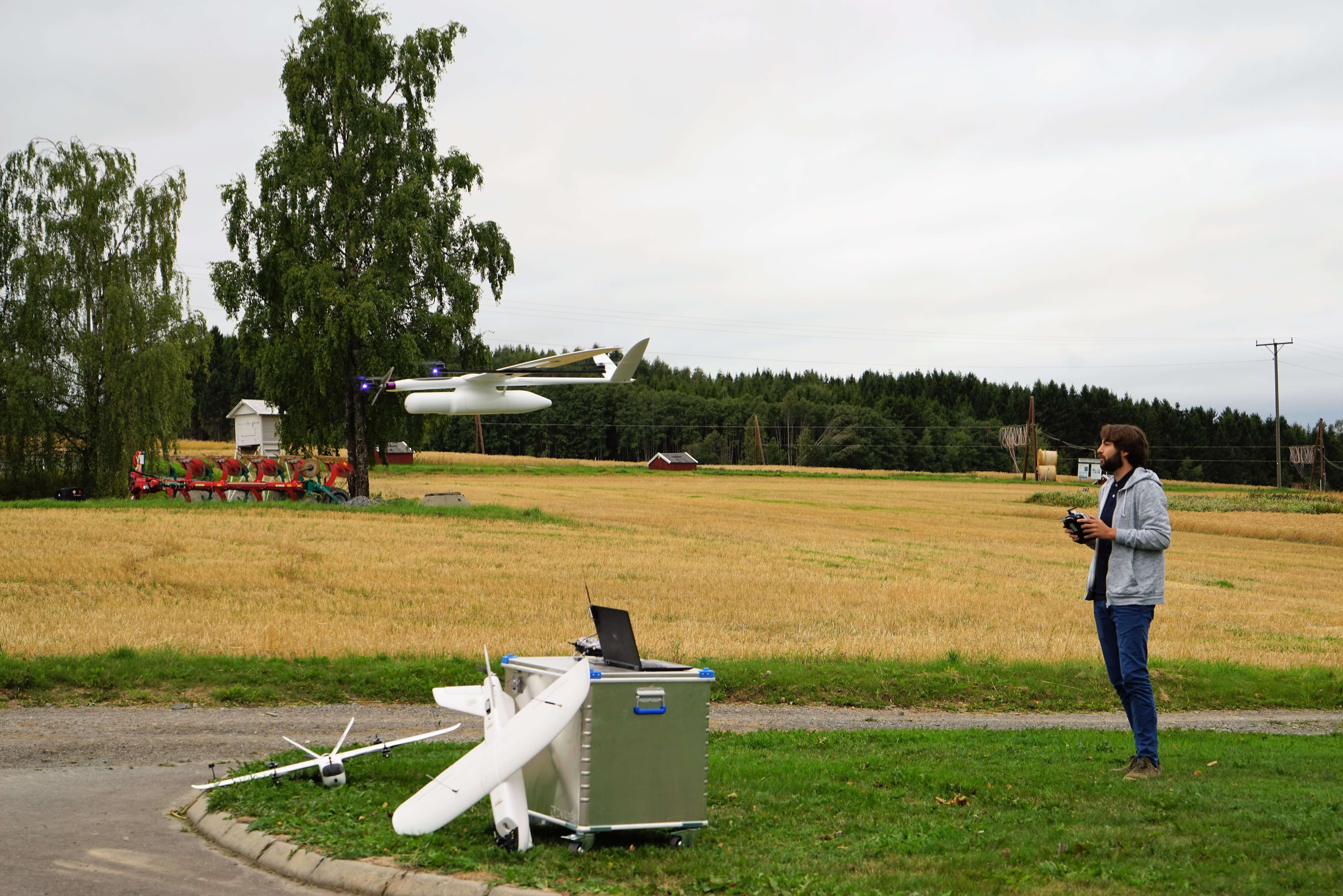 A flight demonstration of the HUGINogMUNIN drone.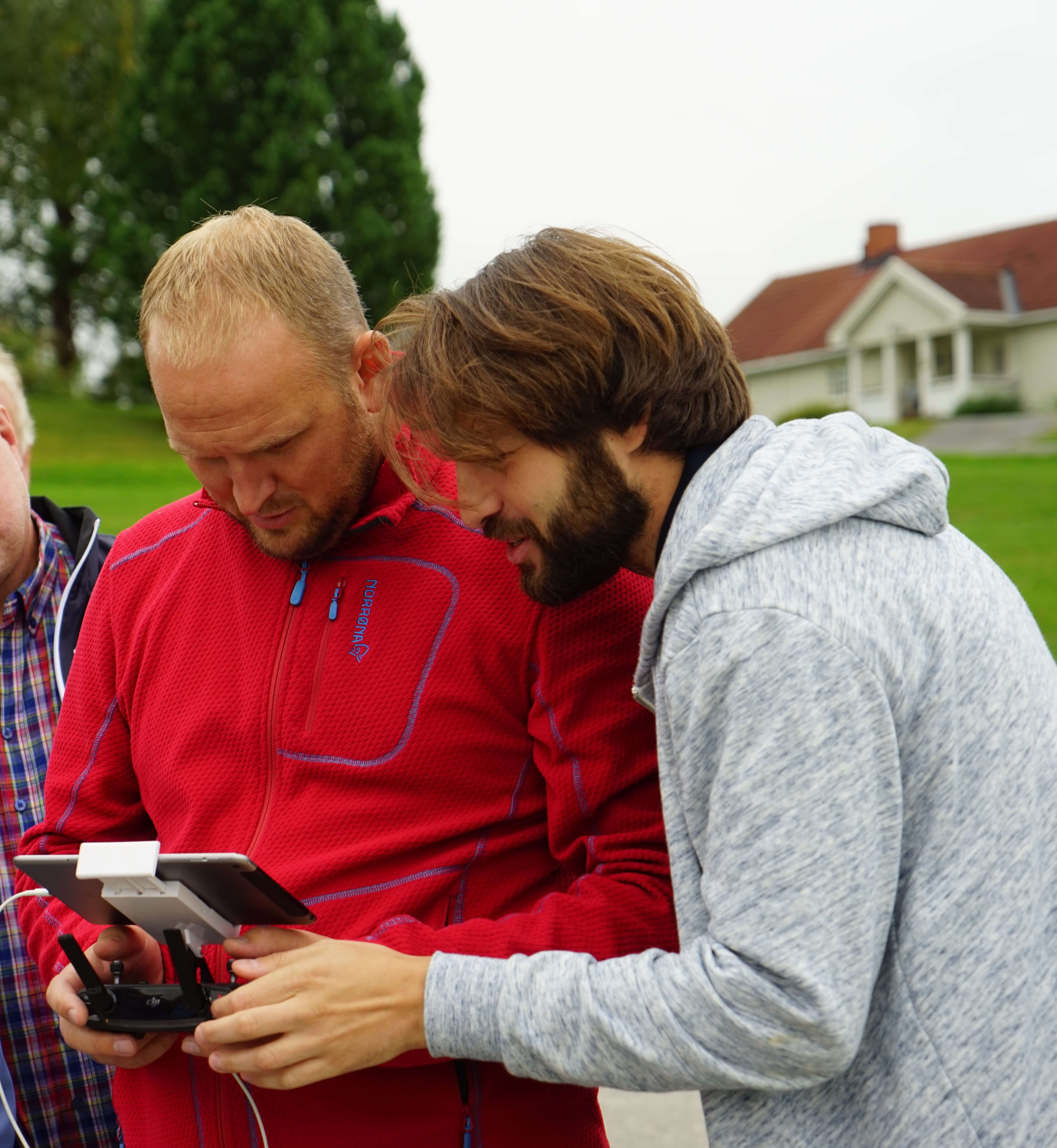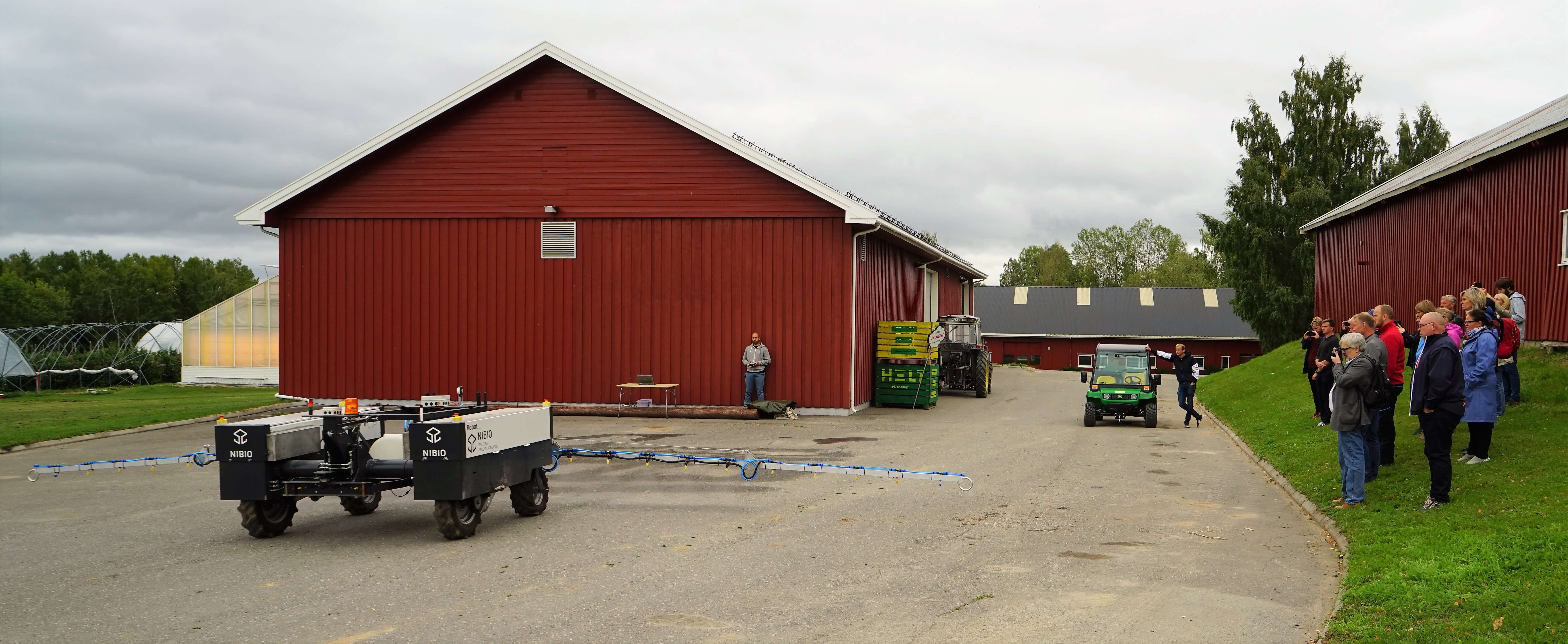 Spraying "NIBIO" on the ground to show the idea of the precision fertilization using robots.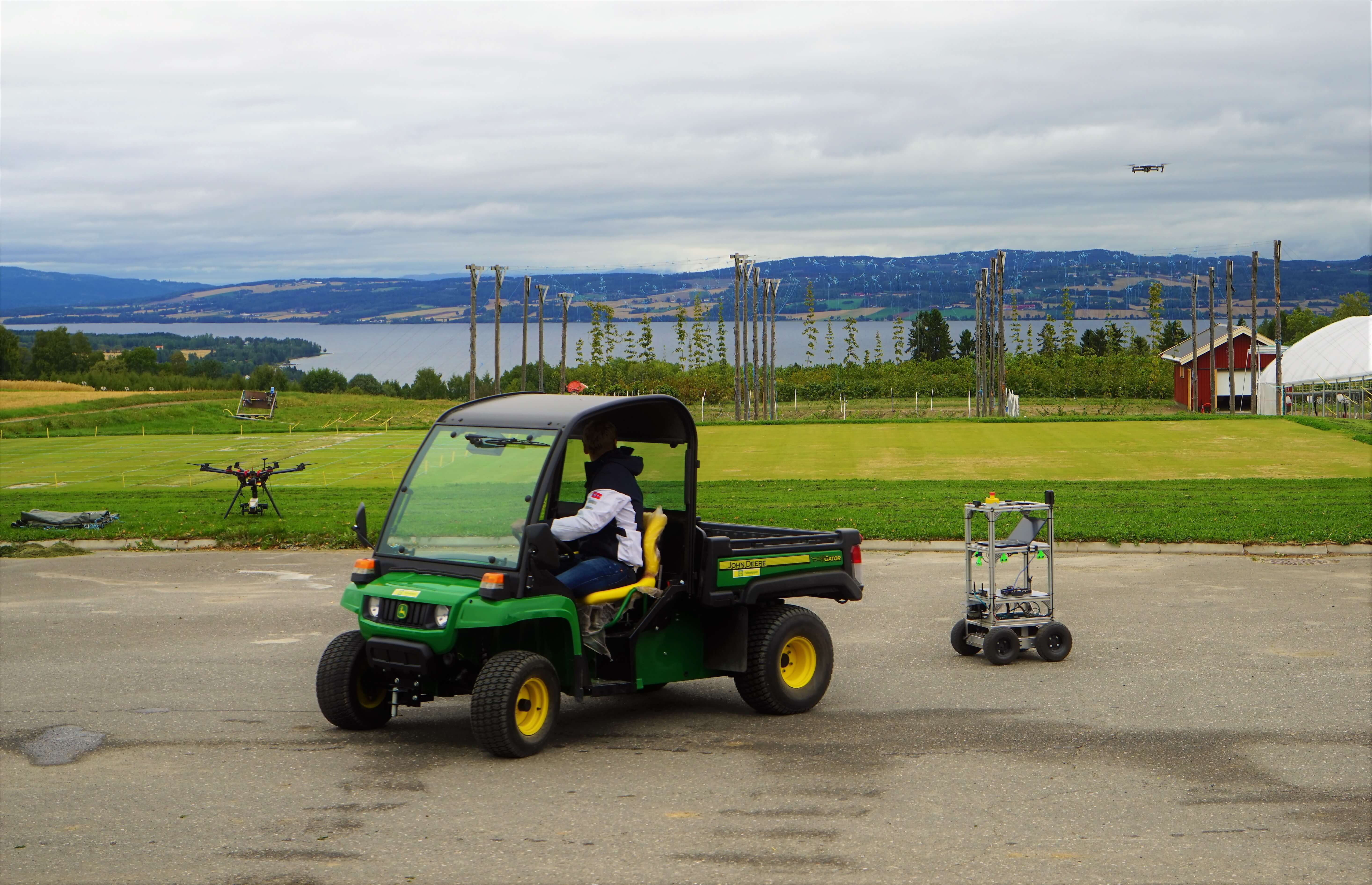 Robot autonomous tracking using visual steering.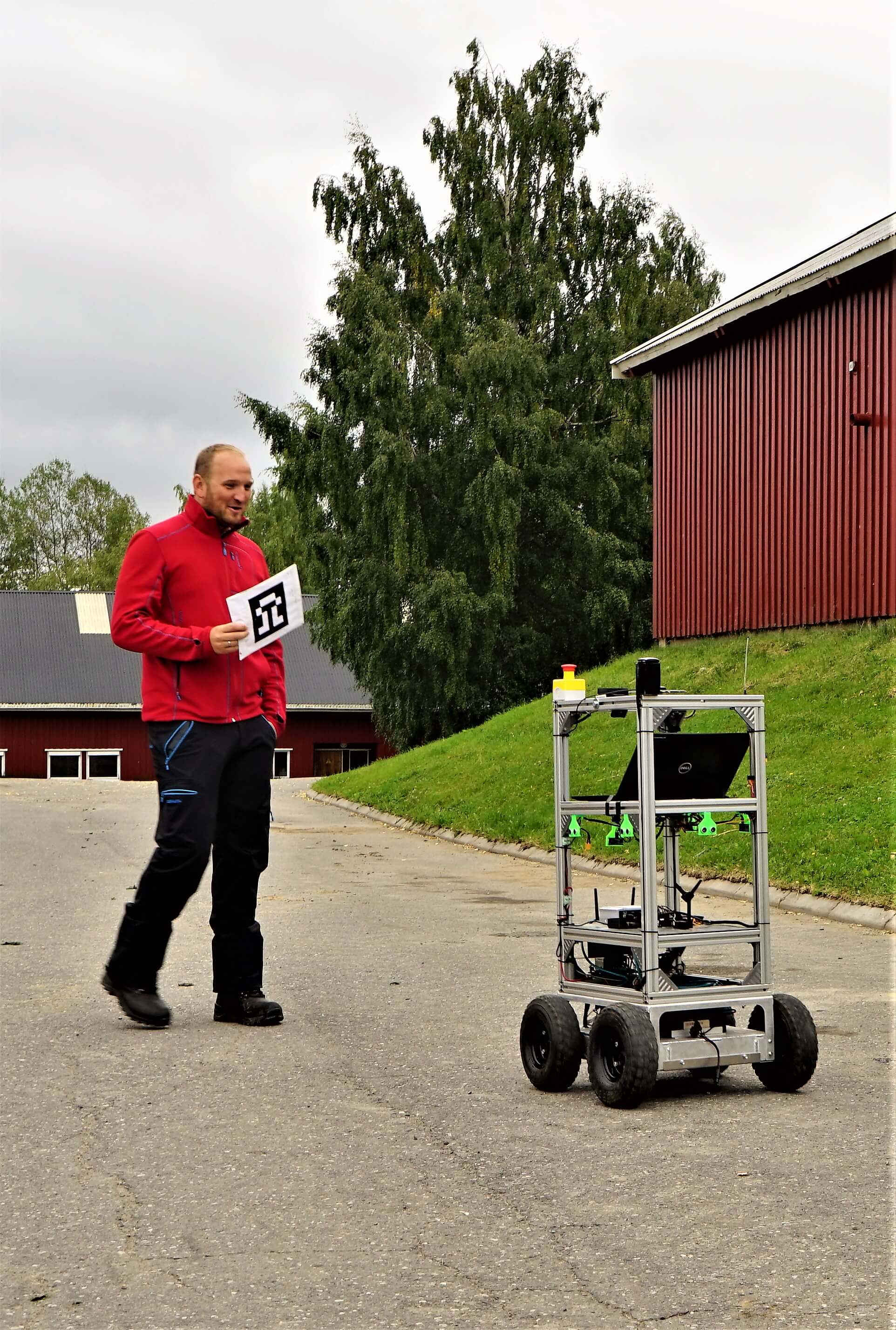 Hands-on robot visual steering.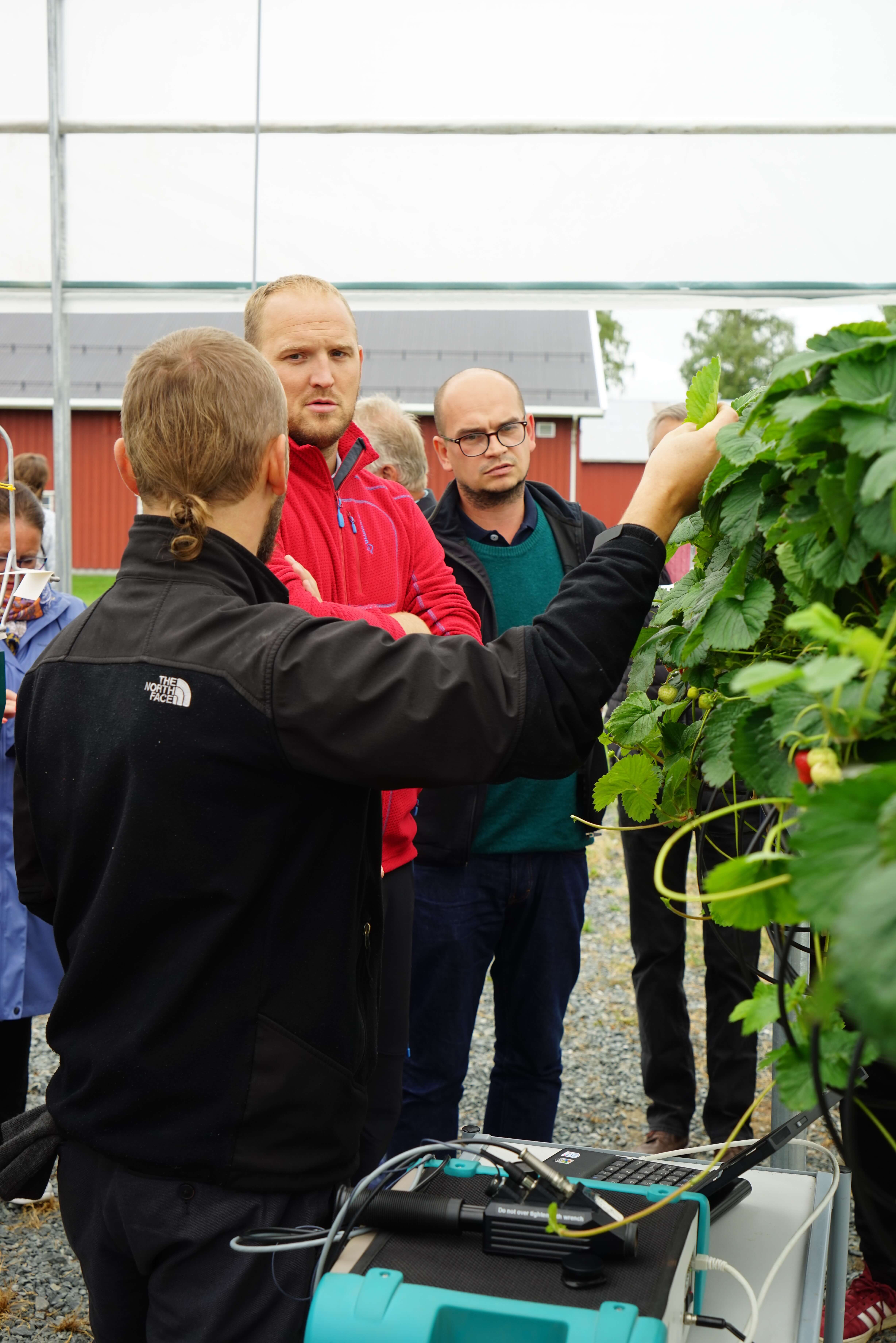 Presenting the new strawberry tunnel.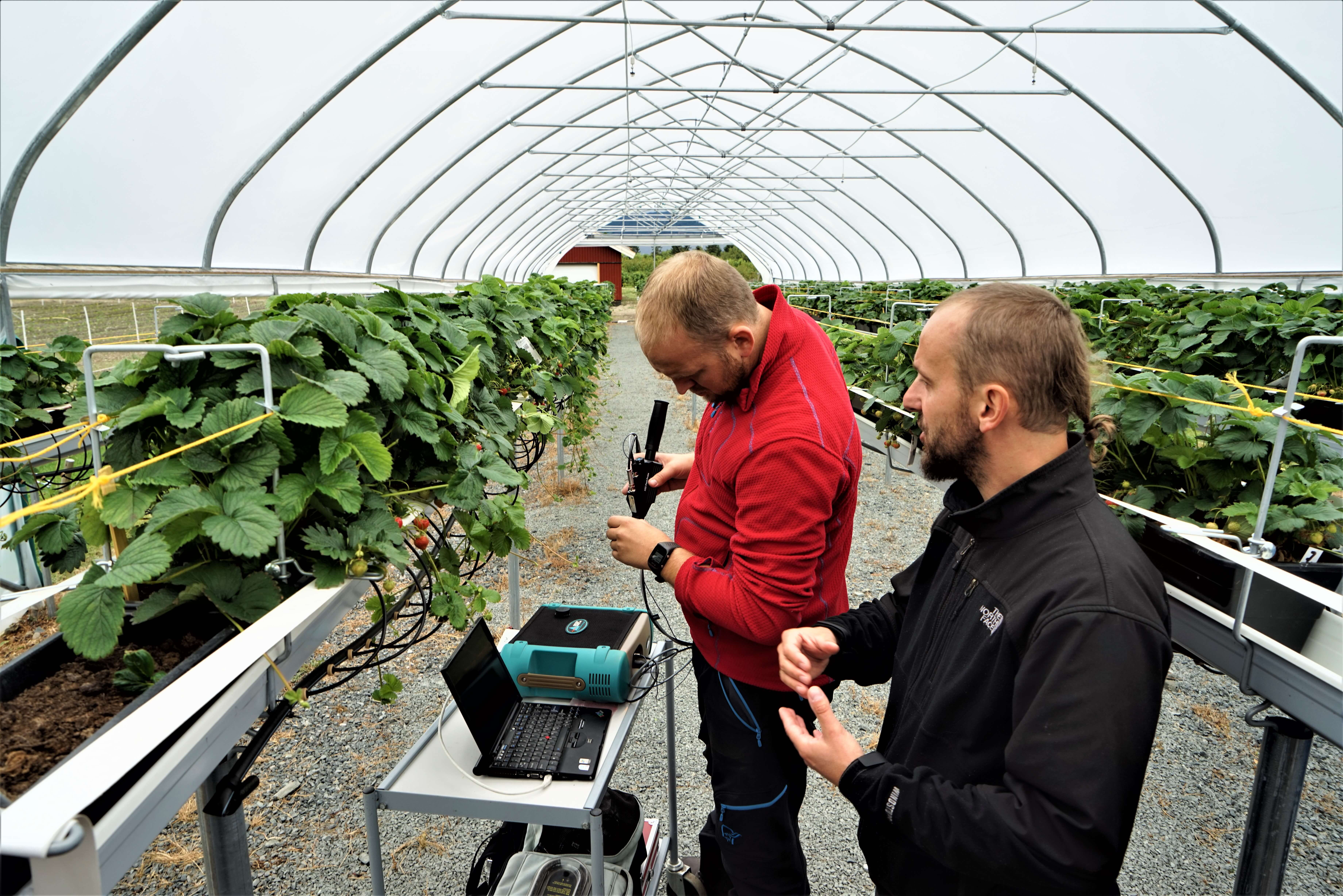 Hands-on spectroscopy leaf analysis.