Our sensors can be mounted on a wide range of different platforms. Each platform has a specific use according to the desired sensing task. These tasks range from gathering detailed information on the plant leaf scale by means of ground vehicles, to the rapid acquisition of hyperspectral data of large areas from airborne vehicles. We present an overview of selected platforms in the following.
Unmanned ground vehicles (UGV)
Superdroid robot
For testing our sensor equipment in close-range remote sensing scenarios from ground platforms, we utilize the Superdroid IG42-SB4-E 4WD All Terrain Enclosed Robot Platform. We have customized the platform to our needs and added autonomous navigation by the use of the Pixhawk Autopilot and additional GNSS and inertial navigation sensor information.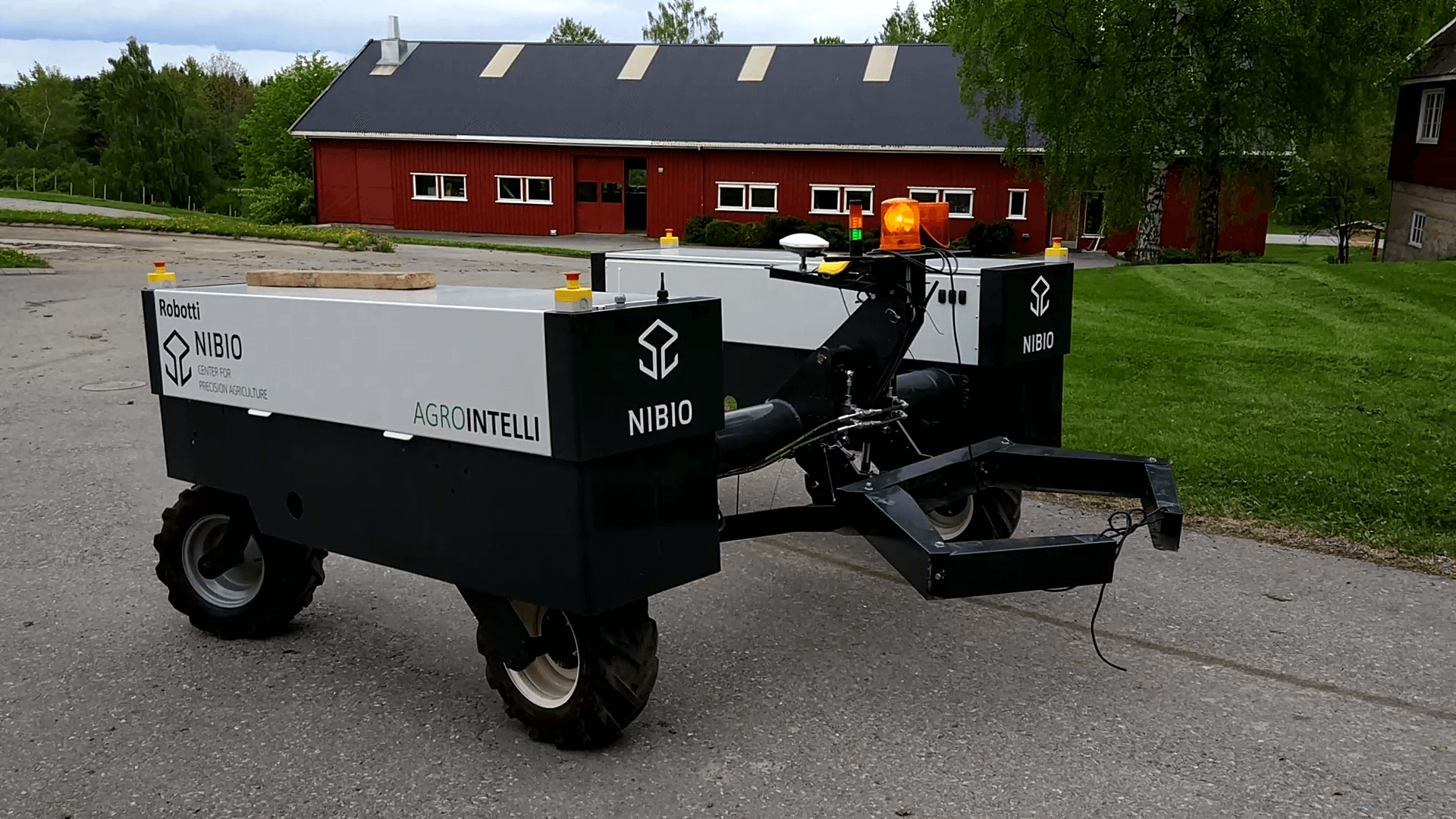 Robotti
As agricultural field robot, we use a prototype electric robotic tractor, evolved from a security study in the field of robotics at Agrointelli, DK. It is equipped with a fully electrical drive system and a hydraulic three-point hitch with a lift capacity of 750 kg. We enhanced the drive system and navigation control to a self-developed solution to use it in the SolarFarm project.
Unmanned aerial vehicles (UAV)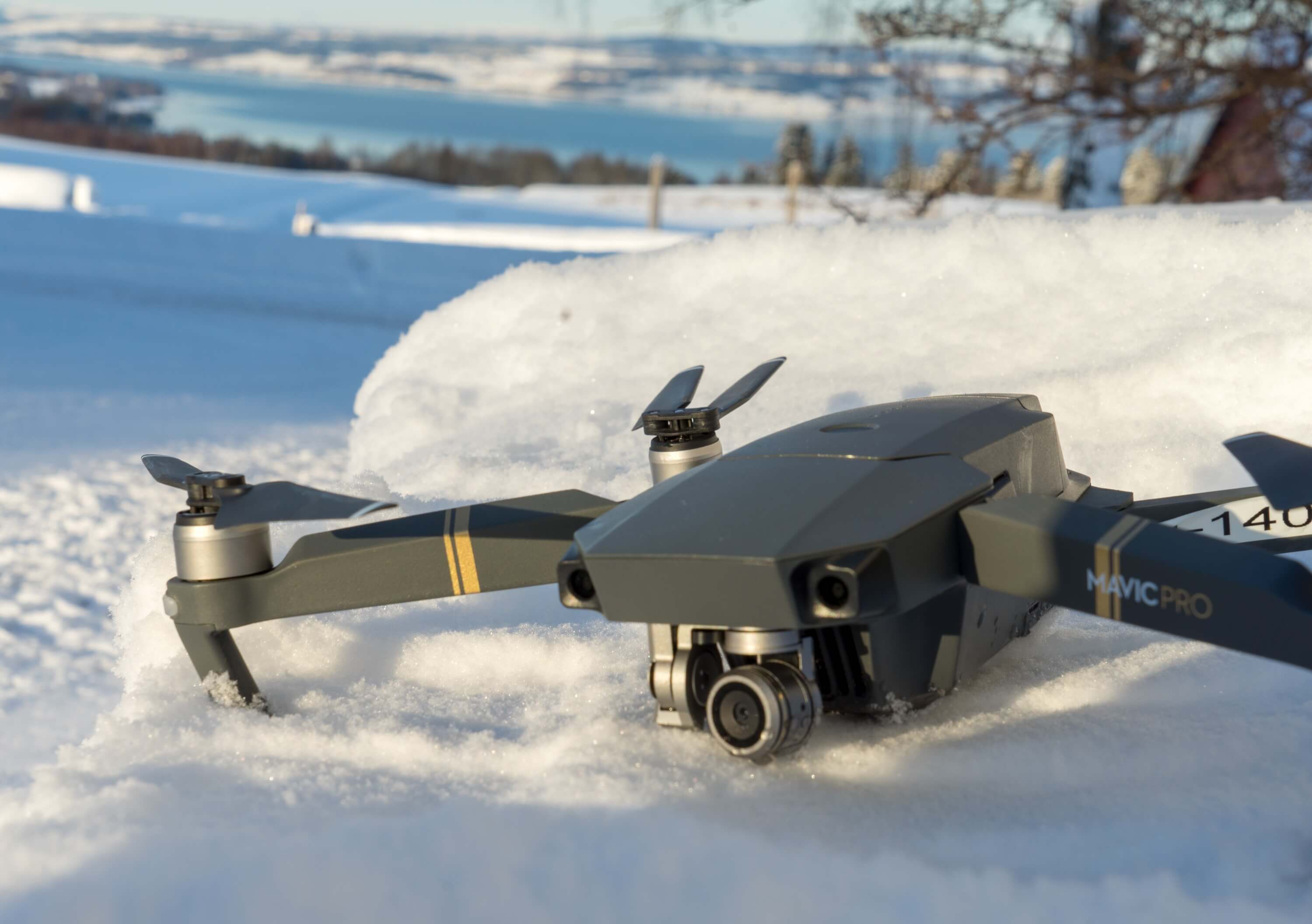 DJI Mavic Pro multi-copter
We use the off-the-shelf DJI Mavic Pro as our flying eye to document our field work and to capture scenic picture and video footage.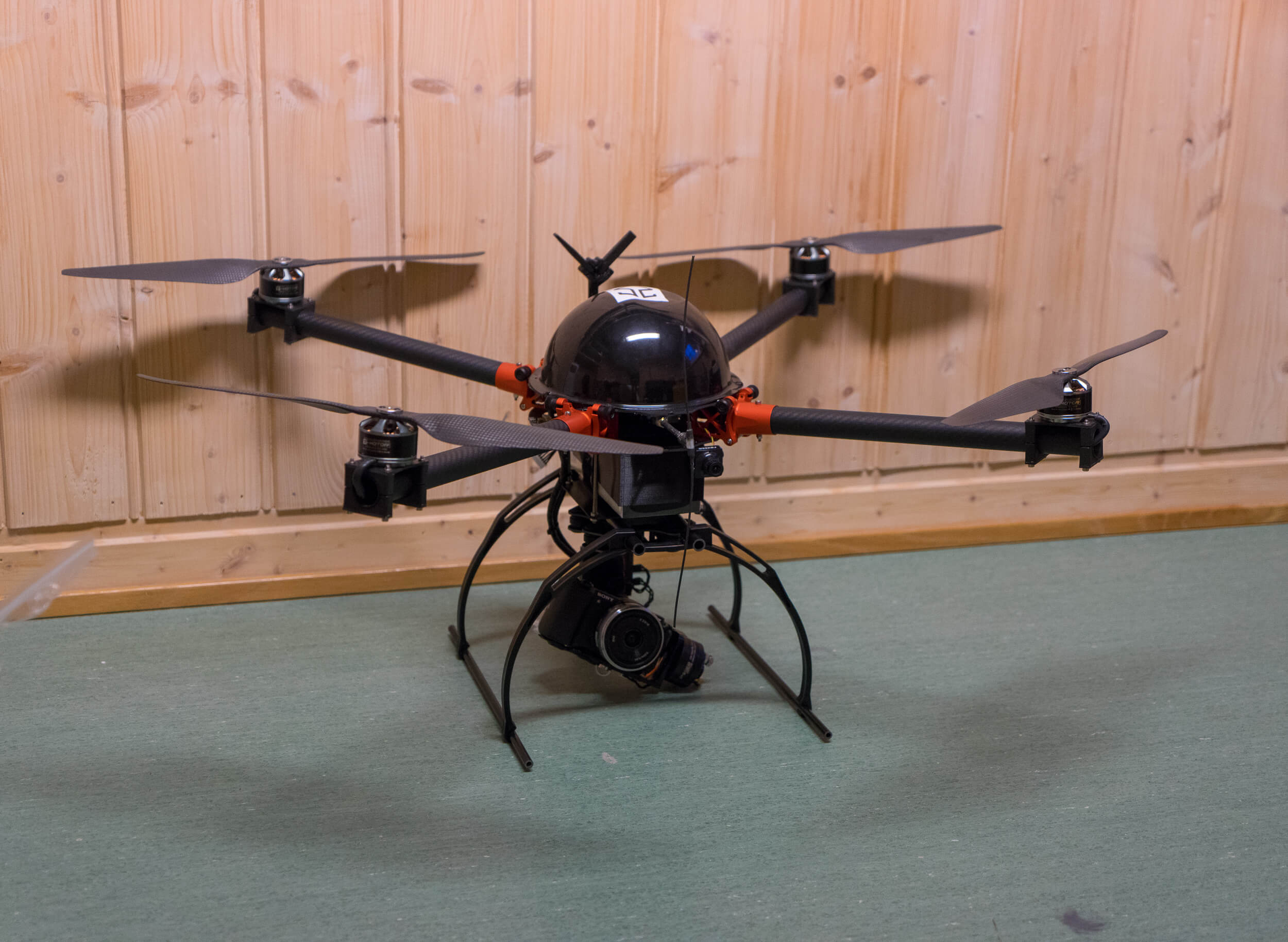 V2 Quad multi-copter
We perform long endurance flight missions with our customized V2 Quad multi-rotor platform. The platform can be equipped with several imaging sensors up to a total payload mass of 1.5 kg. The flight time is around 30 min.
DJI S1000+ multi-copter
Our three modified DJI S1000+ multi-rotor platform serves our needs for perfectly stabilized sensor measurements with a payload mass of up to 4 kg. Due to its strong lifting capability, it has a decreased flight time of around 15 min.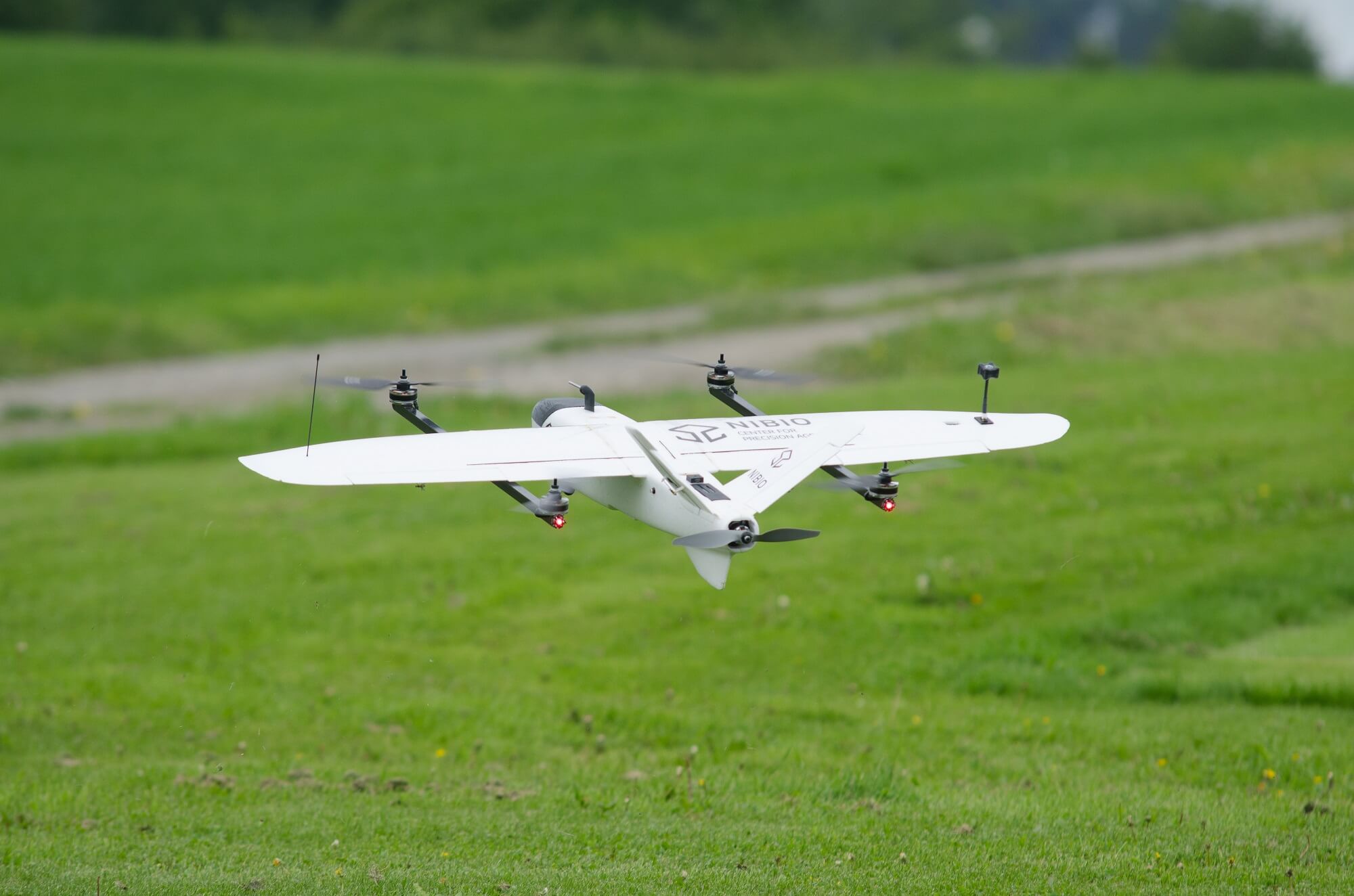 XUAV Mini Talon VTOL hybrid
We have developed a prototyp fixed-wing UAV with vertical take-off and landing capabilities. It is equipped with a 16 Mpx RGB camera and is capable of performing completely autonomous mapping missions. The flight time is around 60 min.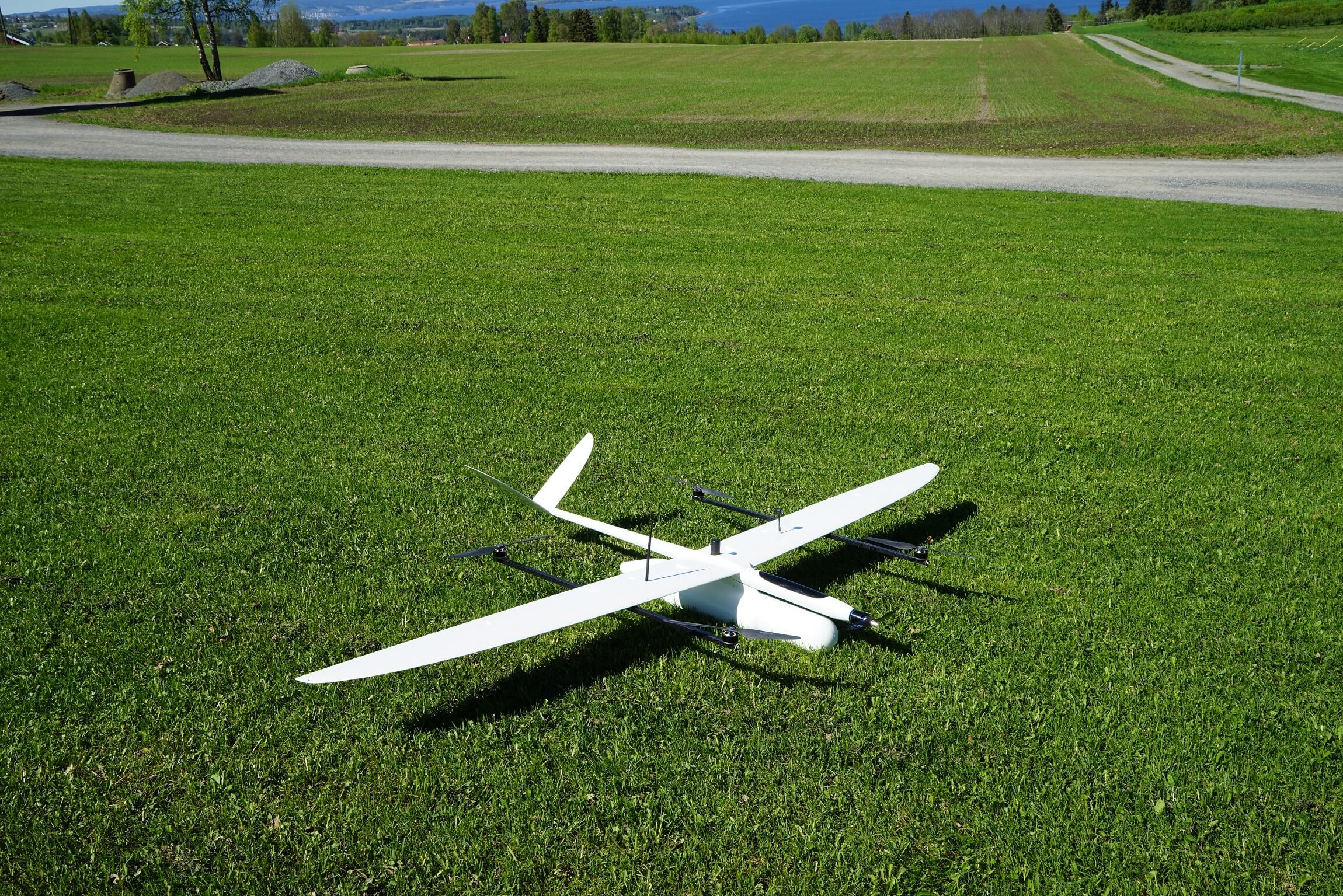 HUGINogMUNIN hybrid
This self-developed long endurance hybrid UAV allows to operate a multitude of sensors over large areas with the ease of operation of a multi-rotor system. HUGINogMUNIN is equipped with sophisticated sensor systems for autonomous navigation, high-precise sensor stabilization and attitude registration. Moreover, it carries a spectrometer for irradiance measurements and several multi- and hyperspectral Imec and Ximea imagers. The flight time is around 120 min.