ARVAKER has entered the field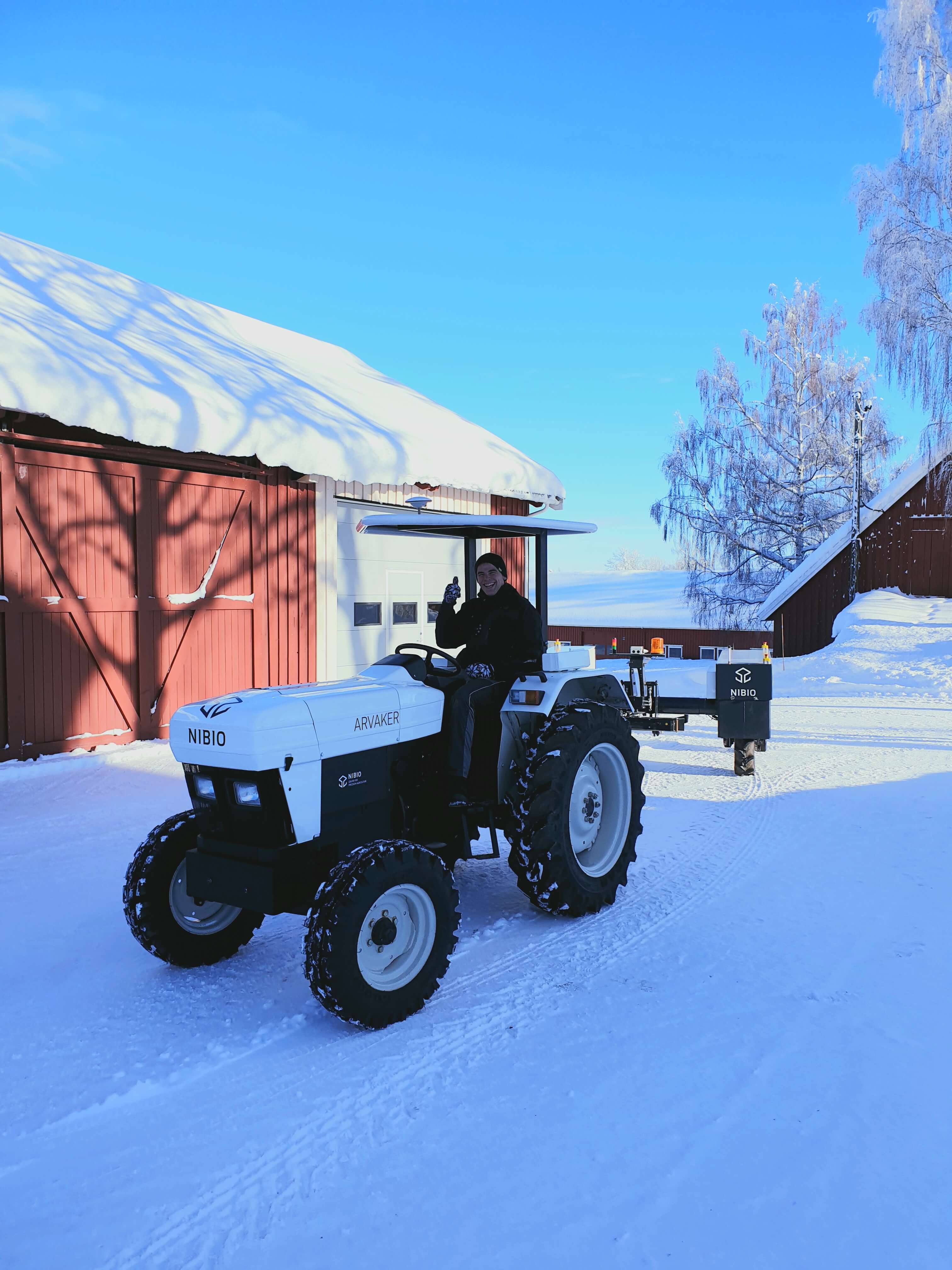 It is with great excitement that the CPA unveiled the newest addition to the fleet. ARVAKER is an electrical tractor delivered from California to partake in the SolarFarm project as a part of our autonomous fleet. The name, in true CPA style, has its Origin from Norse Mythology, and is one of the two horses that drags the sun chariot across the heaven.
Present at the unveiling were press, represented by Norsk Landbruk and Bedre Gardsdrift, along with NIBIO. The Center is pleased with how the tractor fits in with the rest of the vehicles.
ARVAKER has a gross weight of around 2 tonnes, a top speed of 30killometres per hour and gross yield of up to 30 electrical horsepower's. Now all that remains is to further develop the tractor and unlock its potentials.